Download your copy of our more detailed mattress guide with many extras.
1. 7-Day Sleep Tracker
2. Sleep Health Info
3. Simple solutions on falling asleep, and staying asleep
4. Details on mattress layers and materials
and more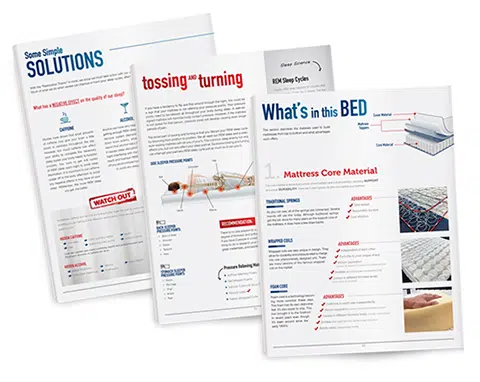 Please submit your name and email address to download your Free Sleep Secrets Playbook:
NOTE: We do not share your information. You will be added to our mailing list for reminders and other special notifications. You may unsubscribe at any time.