Restonic Mattresses
Murfreesboro, Franklin and Smyrna Mattress Stores
It is hard to know where to start when introducing such an accomplished company like Restonic. With more than 80 years of innovation under their belts, they have managed to up the ante in recent years by developing private partnerships. Before they became Restonic, they were known as the Triple Cushion Corporation. Their unique patent on a triple zoned mattress, later called "Marvelous Middle", gave them the edge that would attract many celebrity and corporate partnerships. Mattress Gallery Direct is excited to bring the luxurious Restonic mattresses from both the Scott Living series and the Biltmore Estate Collection. They are beyond luxurious. Beyond hand crafted. You have to see it to believe it.
Restonic is the largest family-owned US mattress manufacturer. In fact, there is no independent manufacturer with more factories located in America than the Restonic mattress company. Mattress Gallery Direct has Certified Bedding Specialists to help you navigate through all the Restonic mattress options to find the right model for you. Every Bedding Specialist at our Murfreesboro, Franklin, and Smyrna locations have been trained by our on-staff Sleep Science Coach, Myoskeletal Therapist, and Restonic bedding experts to ensure you get the best results.
Consumers' Digest Best Buy Award winner since 1987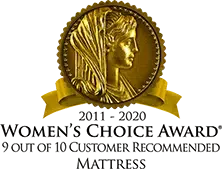 Women's Choice Award winner since 2011 with a 96% satisfaction rating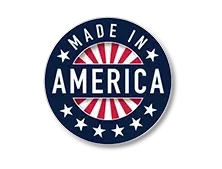 Producing the highest quality sleep products since 1938

Scott Living Mattresses are a reflection of Drew and Jonathan Scott's personal style and commitment to quality. Using the finest materials and Restonic's patented construction, Scott Living mattresses are assembled by hand, investing hours of craftsmanship into each one.

When the representatives at the Biltmore Estate in Ashville North Carolina decided to have an authentic representation of Vanderbilt era mattresses, they knew who to go to. Restonic is no stranger to the luxury handmade bedding market. What makes the Restonic Biltmore Heirloom mattresses so unique is the attention to old world craftsmanship and authentic goods. Now you can get a taste of how the Aristocracy slept. Mattresses back then were designed to last a generation, which is why Restonic has spared no expense replicating these fine pieces of history.
What's in my Restonic Mattress?
Restonic has always been known for their attention to detail and quality. In their Scott Living and Biltmore Estate mattresses they spare no expense. Below you will find a list of the finest quality materials utilized by Restonic to manufacture some of the most luxurious mattresses available today.
Restonic Mattress Reviews