Jamison Mattresses
Murfreesboro, Franklin and Smyrna Mattress Stores
The folks at Jamison Mattress Company have learned a lot about mattresses and people in the last 125 years. Since Robert D. Jamison started manufacturing bedding in Nashville, Tennessee they have grown into one of the largest mattress companies in the United States. The mission at Jamison is a simple one. Combine the latest technological advancements in the industry with old world craftsmanship and you have an award winning recipe for quality and customer satisfaction. At Jamison they feel that you can't rush perfection. That's why it may take a little longer to build a Jamison mattress, but the results are worth the wait. Over 200 hands touch a Jamison mattress before it leaves the factory. Every Jamison is built from the ground up by people who care about the end result; a good night's rest.
How can I benefit from a Jamison mattress?
Jamison is at the forefront of commercial grade mattresses for the hospitality industry. As the maker of the Marriott line of mattresses they are one of the most slept on brands in the world. The commercial design leads to extreme durability and comfort. Jamison is also an innovator in the field using natural materials. The use of soy based foams and all natural latex gives you all the support and pressure relief you would expect with out the harmful chemicals found in other foams on the market. The latex is also taken through a process that removes the protein that causes allergic reactions to latex materials.
How do I know which model is right for me?
At Mattress Gallery Direct our non-commission based associates have been trained at the factory to know every Jamison model inside and out. When you combine that with the regular training we receive from medical professionals you can rest assured that we know what we are doing. Let us take you through the process of pairing you with the right sleep set. We have choices to fit every budget and every need.
What is my Jamison mattress made of?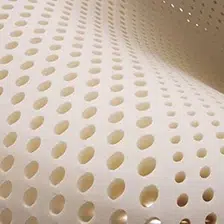 Oeko Tex 100 Certifed Pure Foam
Soy Based Core and Comfort Foams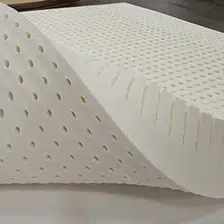 All Natural Mountain Top Latex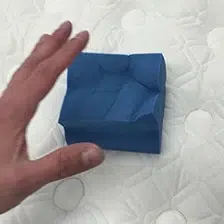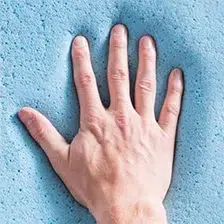 Individually Wrapped Coils
High Performance Cotton Knit Fabric